Aortic Valve and Ascending Aortic Replacement via Small Incision
Aortic aneurysm surgery along with aortic valve replacement was being regarded as a risky operation and practiced only in specific health facilities in the past. However, nowadays, these kind of heart surgeries can be done through 3 cm. incisions. Especially the closed-heart surgeries that are performed on young patients in which a small incision is made by the surgeon bring patient satisfaction throughout the postoperative period.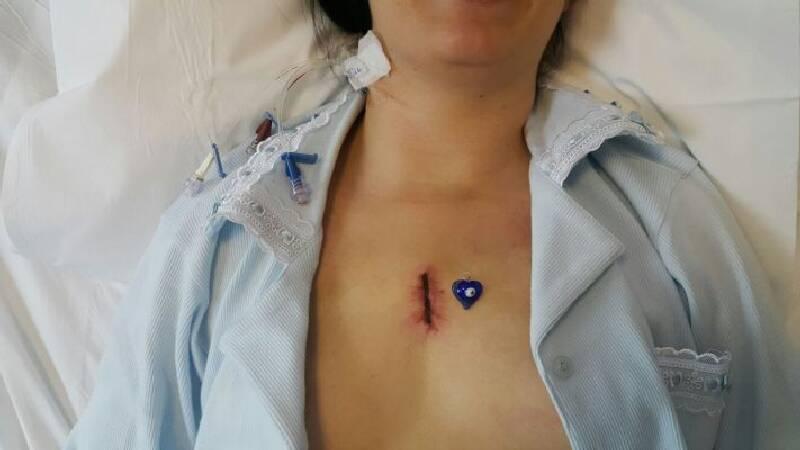 Minimally invasive cardiac surgery practices have become widespread in Turkey. At the beginning of Cardiovascular Surgery, doctors were performing simple operations through small incisions but now, once we called "major" surgeries have started to become "minors" such as the aortic aneurysm surgery. Following picture shows the young woman's small incision who had an aortic valve and ascending aortic replacement surgery.
Minimally invasive cardiac surgery has many advantages that are scientifically proven (1) including less blood loss, lower risk of infection, reduced trauma and pain, shorter time in the hospital and faster recovery. More importantly, it helps patients accept the surgery, stay positive and maintain the same positivity throughout the post operative period. (2)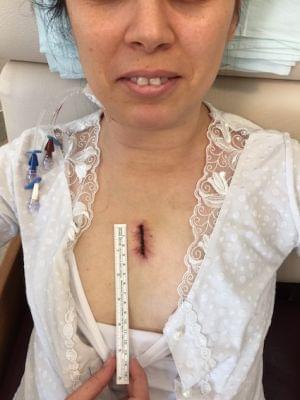 In 60% of the heart troubles when doctors tell patients that a heart surgery is required even if there is no serious symptom that the patient could realize, the sudden news affect patient's life-style and his psychology. Usually they say: "I have no problem", "How come I ended up here?", "I think there is no need for surgery", "Am I really sick?". These kind of thoughts bring along negative approaches towards the surgery which could also affect the timing of the surgery. However, the best timing of a cardiac surgery is when the symptoms aren't obvious which aren't yet well-recognized by the patient. Most of the cardiac surgeries that are performed before coronary failure in order to protect patients from possible heart conditions raise the quality and the expectancy of patient's life (3). Minimally invasive heart surgeries are regarded as being one of the most "protective" methods especially for those who are young because this area of the Cardiovascular Surgery makes it easier to accept and reduce psychological effects of the surgery. Likewise, it should be easier to accept a small incision in the chest for a 30 years old woman (as in the picture) who will bear the trace of her surgery for the rest of her life as an "evil eye bead".

Literatur
1) Uymaz B, Sezer G, Köksal Coşkun P, Tarcan O, Ozleme S, Aybek T. Clinical outcome, pain perception and activities of daily life after minimally invasive coronary artery bypass grafting. Anadolu Kardiyol Derg. 2014 Mar;14(2):172-7
2) Aybek T. Mitral valve surgery; from median sternotomy to closed chest procedures, from replacement to repair techniques/clinical outcomes of mitral valve repair in mitral regurgitation: a prospective analysis of 100 consecutive patients. Anadolu Kardiyol Derg. 2011 Dec;11(8):745-6
3) Aybek T, Dogan S, Risteski PS, Zierer A, Wittlinger T, Wimmer-Greinecker G, Moritz A. Two hundred forty minimally invasive mitral operations through right minithoracotomy. Ann Thorac Surg. 2006 May;81(5):1618-24.
---
---