Surgical Methods for Aortic Valve Replacement
​We perform Aortic Valve Replacement with 3 different methods: Open-Heart Surgery (Sternotomy), Closed-Heart Surgery (under armpit) Micro Surgery Method (3-4cm) and TAVI Method.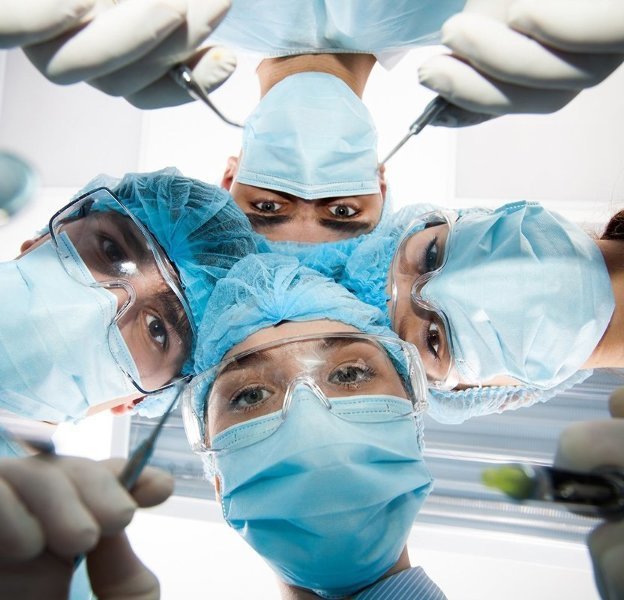 We perform Aortic Valve Replacement with 3 different methods:
Open-Heart Surgery (Sternotomy)
Closed-Heart Surgery (under armpit), Micro Surgery Method (3-4cm)
TAVI Method
1. Method: We, no longer prefer Open-Heart Surgery Method.
2. Method: Closed-Heart Surgery (under armpit), Micro Surgery Method (3-4cm). This is the method that we perform in a daily routine at our clinic. This method satisfies most of our patients. In this method, cardiac valve is replaced with a metal or biological valve. This surgery takes 1,5-2 hours. During the surgery; we remove calcified valve, clean the surgical area and we placed the new valve. That is why, this surgery needs Heart and Lung Machine. In the closed method, generally, there is no need for osteotomy (cutting the bone) however, for some cases, 3-4 cm skin incisions may be needed. Duration of hospitalization is 5 days and in 10 days patients may start to go back to their normal lives. If the metal valve is used for the replacement, patient do not have to have another replacement surgery for the rest of their lives. However, if the biological valve is preferred by the patient, the patient should have another surgery for the new replacement after 10-15 years. For that reason, metal valve is preferred more by the patients. On the other hand, the most important disadvantage of metal valve is that patients need to take blood thinner medicine Warfarin (Coumadin, Marcumar etc.)for the rest of their lives. To regulate blood thinner medicine appropriately, INR tests are needed every month. Therefore, patients need to go to the hospital for INR measurement at least every month to regulate doses of medications and for doctor's examination.
Nowadays, with the developing technology, household appliances are started being used by the patients. With these devices, patients may make INR tests with a drop of blood at their homes. Also, through mobile application, they may communicate with their doctors instantly and accordingly, they may regulate their doses of medications.
3. Method: TAVI method is enhanced in recent years comparing to other methods. In this method, rib cage is not opened, and the surgery is performed through inguen. Aortic valve is replaced with a biological valve through this method. In TAVI method, a biological aortic valve which is fixed in a stent, is placed without using Heart and Lung Machine. In this method, patient's own ruined valve is not taken out like other methods. Instead, it is compressed with the new valve and left inside. The biggest advantage of this method is that it is a complete closed-method and that Heart and Lung Machine is not needed. However, there are some disadvantages of TAVI method too. As an example, TAVI method is only accepts biological aortic valve for the replacements. Biological Valves may be ruined (Denaturation) in years and it should be replaced. Also, there are risks of complications in TAVI method. For example, "valve slide" or loose valves or risks for this method. In these kind of cases, patient may need an organized open-heart surgery urgently. Even if the valve is fitted properly, there may be blood leakage from the edge of the valve which we call "Paravalvular Leak". If this happens, patients may need an open-heart surgery in the future. During an aortic valve replacement surgery with TAVI method, while replacing the new valve on the patient's own calcified valve, the calcified one is generally ripped and when this happens, the risk of emboli is higher than other surgical methods (2-10%). In TAVI method, new valve is implanted to the heart through inguen with a catheter. For this reason, femoral and abdominal arteries should be in a proper condition and not be calcareous. Or else, these vessels may be ripped and in the emergency cases, abdomen should be opened, and the vessel must be repaired. During TAVI procedure, cardiac angiography control is needed. In our hospital, we only use TAVI method for high risk patients as it is very expensive. High risk patients include elderly patients or the ones who have additional diseases that are not considered appropriate for open or closed heart surgeries.
Patients that are going to have Aortic Valve surgery, should be evaluate all these methods from their own perspectives and make a final decision. Even the method is Open, Closed Heart or TAVI, the surgeon and his/her team should be highly experienced in the field.
Hospital's infrastructure, surgeon, the team for TAVI and the experience of this team for the method is highly crucial for the outcome. Although all methods have their own advantages and disadvantages, aortic valve stenosis and insufficiency have serious risks such as emboli and death.
---
---