Remote Patient Monitoring Systems, TUBITAK Project of TOBB ETU University Hospital
Prof. Tayfun Aybek, MD -head of the Cardiovascular Surgery Department at TOBB ETU University – conducted the project of Remote Patient Monitoring Systems and the same University supported the Research and Development studies of this project. Remote Patient Monitoring Systems enable patients to follow their vital parameters (tension, EKG, saturation, hemoglobin, arterial blood gases etc.) after a Cardiac Surgery or Heart Attack. Patients may communicate their doctors instantly through the system.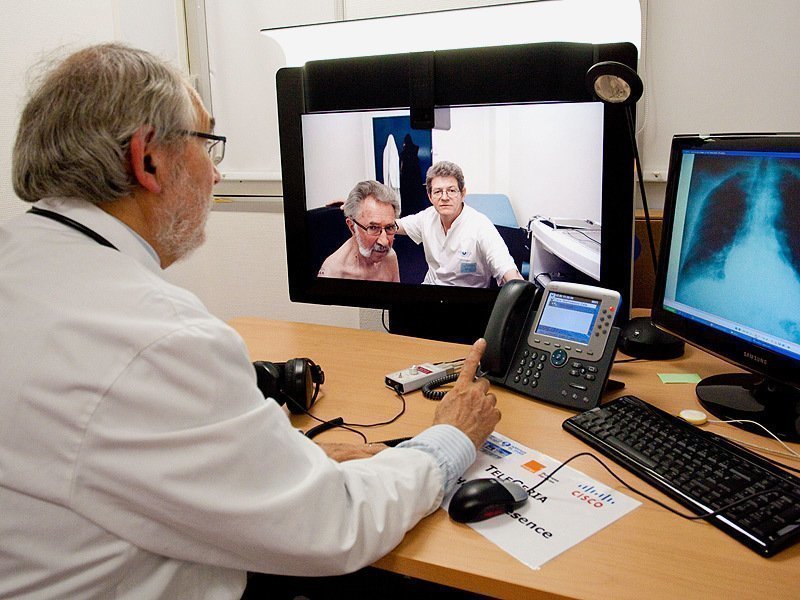 As the technology develops, it becomes inevitable for the health sector to make patients benefit from these new opportunities.
Especially cardiac surgeries are the ones that patients cannot accept easily and they see these surgeries as a milestone of their lives. Although preoperative period of cardiac surgeries, as the surgery process itself, is very important, post-operative period is as crucial as the preoperative period and the surgery itself. Whether a cardiac surgery is performed through the rib cage or with small incision method, a cardiac surgery is a cardiac surgery and to make the best out of these surgery, using technology is very important.
For these reasons, Prof. Tayfun Aybek, MD -head of the Cardiovascular Surgery Department at TOBB ETU University – conducted the project of Remote Patient Monitoring Systems. This system is prepared to follow patient's status like monitor systems in the hospitals but through a mobile device. With this protective treatment concept, complications can be estimated in advance and the patients may be treated without losing time. For example, it enables early diagnosis against complications such as lung dropsy or tamponade. Prof. Tayfun Aybek, MD said: "Remote Patient Monitoring Systems are developing around the world day by day. World health sector is searching ways to create advantageous solutions for patients with the developing technology. And we as TOBB ETU University Medical School, by preparing this project (Name of the project: Cloud Health Case), are developing a platform that recognizes all medical devices under a single software system. Besides, we located a tablet to enable video conferences between patient and doctor, and make a case in which there are all devices that a patient may need. Now, with the TUBITAK Project, our aim is to integrate all kinds of these devices with this software and develop a universal system."
These medical devices (blood pressure monitor, EKG, Holter, arterial blood gas device, INR device and saturation) may be changed according to patients' needs, and signals coming out of these devices are transferred directly to the Hospital and Doctors. Doctors may follow the patient simultaneously from his computer and follow the patient as if the patient stays in the hospital.
Dr. Tayfun Aybek continued: "As the Internet speed becomes faster, signals arrive us faster. With this system, no matter where the patient is (out of his city or country and even in the airplane while traveling) his parameters can be followed. Patients may communicate instantly with their doctors and doctors may performs visits online. This project is deemed worthy by the Judges of TUBITAK to be supported and now it is put into practice."
As being in the age of national technologies, we are aware of the importance of health based technologies especially in the health sector. Turkey gained momentum in the Health Tourism sector in the last years and we know it's needs for these kinds of developments. We hope that many patients take advantage from this project and these systems would be life-saving and useful methods for all patients.
---
---