What is Atrial Fibrillation and Ablation Treatment?
Tachycardia and chest tightness is generally found when there is arrhythmia. There are both serious arrhythmia and temporary harmless ones. Our heart beats 100.000-150.000 times a day. When 500 or less of these beats are arrhythmia, it means there is no need for a treatment.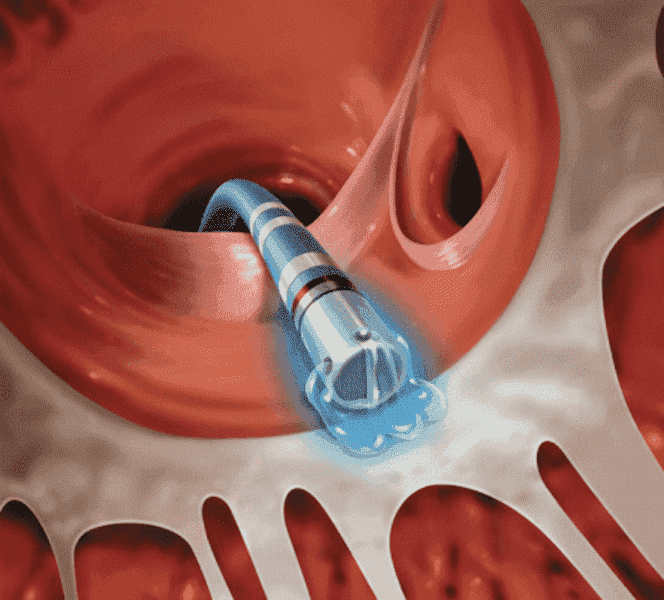 What is Atrial Fibrillation?
Atrial Fibrillation (AF) is the most common cardiac arrhythmia. (1) Although it is seen generally in old age, it may also happen in young ages where there is no past cardiac disease. In AF, there is a disorder in cardiac stimulation which normally allows heart to function properly. These disorders happen mostly because of anarchic warnings of the heart. Electrical warnings of the heart try to reach ventricular (the biggest chamber of heart) passing by atrioventricular node, rather than moving forward properly in atrium (the smallest chamber of heart). Most of these warnings are anarchic excretions stemming from outer tissues of heart's electrical system. The heart fastens with these irregular beats and it reaches generally to 100-150 beat/min. in AF. This irregular functioning of the heart may cause damage in heart's pump function. If it is not treated properly, in the long term it may cause several diseases such as cardiac dilatation, coronary failure, arrhythmia and most importantly, paralysis arising out of embolism in the brain.
Symptoms of Atrial Fibrillation
Symptoms of Atrial Fibrillation are generally, severe arrhythmia, shortness of breath, pain in the chest, dizziness and rarely fainting. The most common symptom is arrhythmia. If the heart beats so fast or slower than normal the patient may faint. Sometimes the heart beat pauses which causes getting exhausted quickly for the person.
Why is Atrial Fibrillation Important?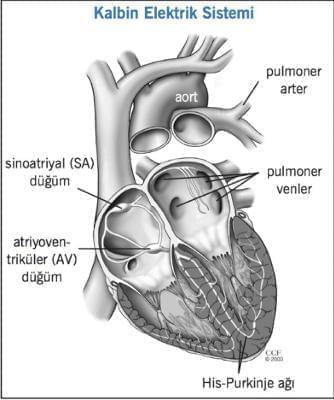 Paralysis, especially cardiac based paralysis in older age is one of the most common results of atrial fibrillation. The risk of paralysis is 5 times frequent in AF patients. At the same time in paralysis of AF, the risk of becoming permanently disabled and death is higher than regular paralysis. (2) ¼ of elder paralysis arises out of AF.
AF may reduce pump function of the heart. This disorder causes the heart to function less effectively. Plus, an AF that continues a long time may weaken the heart in a severe way and causes coronary failure.

1/3 of patients that are hospitalized because of arrhythmia are AF patients.
For the society in general rate of incidence of AF is 0.4% while this rate is 3-4% in adults. 70% of AF patients are between the ages 65 and 85.
TREATMENT
The object of AF Treatment is to regain cardiac rhythm (sinus rhythm), control heart rate, prevent blood clot and reduce the risk of stroke. The most important advantage of this method is that the risk of perforation (deceleration) and thromboembolism (embolism) is low and it creates full-thickness of lesion. There are many options for medication of this treatment such as catheter based procedures and surgical options. Here, this article will approach only Surgical Ablation Treatment.
Surgical Treatment:
If a patient has atrial fibrillation and needs surgical treatment for his other cardiac diseases (valvular heart or coronary artery disease), AF surgical treatment can be easily performed without creating additional surgical risk. This treatment has been applied for the last 20 years. In scientific guides, isolated aortic valve diseases, isolated cardiac bypass surgeries or for the surgeries where these 2 are performed together, it is highly recommended for the patient to get treatment for the arrhythmia too, if he has AF rhythm. (3) Nowadays in AF surgical treatment; radiofrequency, microwave, laser, ultrasound and other methods and new technologies are used frequently. With these techniques, lesions and scar tissues are used to block abnormal electrical warnings of the heart and this promotes normal warning messages that goes on the right way. The most popular ones that can be done during surgeries are radiofrequency and cryoablation.
Cryoablation Method:
Cryoablation is being used frequently around the world lately. This method has lower risk of complications comparing to old techniques and it means to freeze the problematic region of the heart -150 and 170 degrees which prevents tachycardia.
The risk of perforation (deceleration) and thromboembolism (embolism) is lower and it creates full-thickness of lesion.
Radiofrequency Ablation Method
Ablation techniques along with arrhythmia surgery, has turned a new page for AF treatment. The principal of this technique is to use the heat which is created by RF energy and make full-thickness lesions in the certain areas of atrium endocardium.
Both methods can be performed at our Hospital.
References:
1. Schnabel RB, Yin X, Gona P, Larson MG, Beiser AS, McManus DD, et al. 50 year trends in atrial fibrillation prevalence, incidence, risk factors, and mortality in the Framingham Heart Study: a cohort study. Lancet (London, England). 2015 Jul 11;386(9989):154–62.
2. Pisters R, Lane DA, Marin F, Camm AJ, Lip GYH. Stroke and thromboembolism in atrial fibrillation. Circ J. 2012;76(10):2289–304.
3. Badhwar V, Rankin JS, Damiano RJ, Gillinov AM, Bakaeen FG, Edgerton JR, et al. The Society of Thoracic Surgeons 2017 Clinical Practice Guidelines for the Surgical Treatment of Atrial Fibrillation. Ann Thorac Surg. 2017 Jan;103(1):329–41.
4. Sie HT, Beukema WP, Ramdat Misier AR, Elvan A, Ennema JJ, Wellens HJ. The radiofrequency modified maze procedure. A less invasive surgical approach to atrial fibrillation during open-heart surgery. Eur J Cardiothorac Surg. 2001 Apr;19(4):443–7.
---
---