CLOSING CONGENITAL HEART HOLE WITH SMALL INCISION (CLOSED METHOD)
The treatment of Atrial Septal Defect or Ventricular Septal Defect by "Closed method" in other words, the small incision has started being used routinely. It has its own advantages cosmetically and it also provides huge comfort during the post operative period for the patient. These patients are protected from osteotomy, in this way the risk of infection and bleeding are reduced.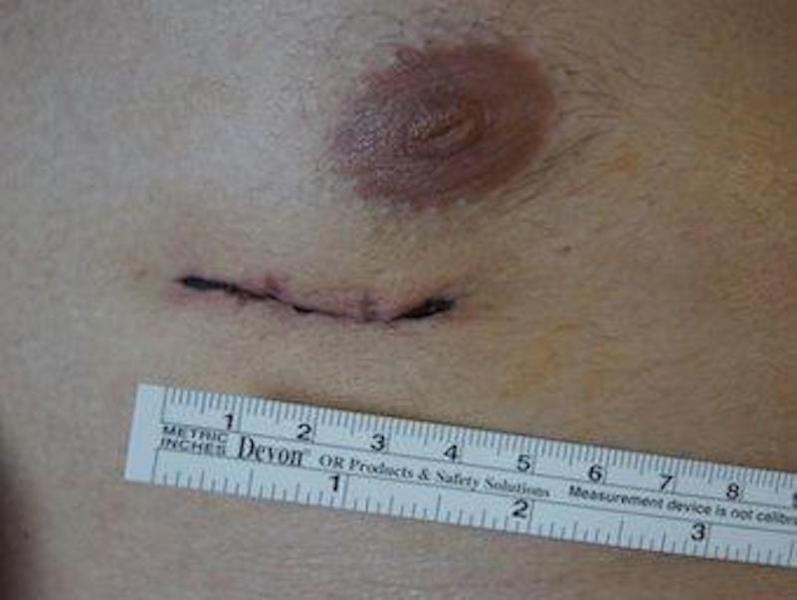 Atrial septal defect (ASD) is a congenital hole on the atrium of heart. Generally, it is realized during routine controls by chance. As this is an unexpected situation, closing this hole becomes a problem for the patient. The method of closure is decided according to the size and place of the hole. For some patients, these holes may be closed with interventional methods. In order to use the interventional method, the hole has to be small, away from aorta and the patient has to be not allergic to Nickel. That is to say, not every incision can be closed through inguen, angiography. That is why, surgical intervention is needed. In surgical intervention, minimal invasive has become more popular. Minimal invasive surgeries are performed through 3-4 cm. incisions under the chest (through armpit as patients say) and these surgeries leave no scar especially for women.
Minimal invasive cardiac surgeries with small incision has started to become popular especially after 1995. In Minimal Invasive surgeries the risk of bleeding and infection are reduced. The need of transfusion and taking painkillers and pain decrease. The length of hospital stay shortens and cosmetically, it has better results for sure. (1) However, artery rupture and venose coagulation which arise out of endarterectomy through inguen in order to use heart and lung machine are notified. (2)
With Minimal Invasive Method, ASD closure may be performed through mini-thoracotomy (so as to say axilla) with an incision under right chest or with a robot. In both methods, 2cm-small incision is made through inguen artery and vena to use the heart and lung machine and the heart is stopped. In mini-thoracotomy, 4cm- small incision is made without cutting the bone, only rib cage is half opened and the surgeon reaches right atrium. ASD is closed with a patch created from cardiac membrane or suture method depending on its size. The surgery duration is very short and patients are discharged in a very short period of time.
This "closed method" or "armpit" minimal invasive surgeries, in other words, "small incision" cardiac surgeries have a highly positive effect on patients even during the post operative period. As it is considered as a protective treatment, the risks of infection, bone movement, bleeding.. etc are reduced and patient feed backs are highly satisfactory.
Resources
1- Uymaz B, Sezer G, Köksal Coşkun P, Tarcan O, Ozleme S, Aybek T. Clinical outcome, pain perception and activities of daily life afer minimally invasive coronary artery bypass grafting. Anaolu Kardiyol Derg. 2014 Mar; 14(2): 172-7
2- Jeanmart H, Casselman FP, De Grieck Y, Bakir I, Coddens J, Foubert L, Van Vaerenbergh G, Vermeulen Y, Vanermen H. Avoiding vascular complications during minimally invasive, totally endoscopic intracardiac surgery. J Thorac Cardiovasc surg. 2007 Apr; 133(4): 1066-70
---
---